Super Paradise Beach
Transmitting its electric beams to the whole island and beyond, Super Paradise Beach is the most bohemian beach on the island, spotted a few kilometers south-east of Mykonos town. A majestic beachfront of fine golden sand, featuring sun-loungers and umbrellas, and stunning cerulean waters, wait for you to spend your days relaxing in reverie, fondled by the sun, embraced by the sea.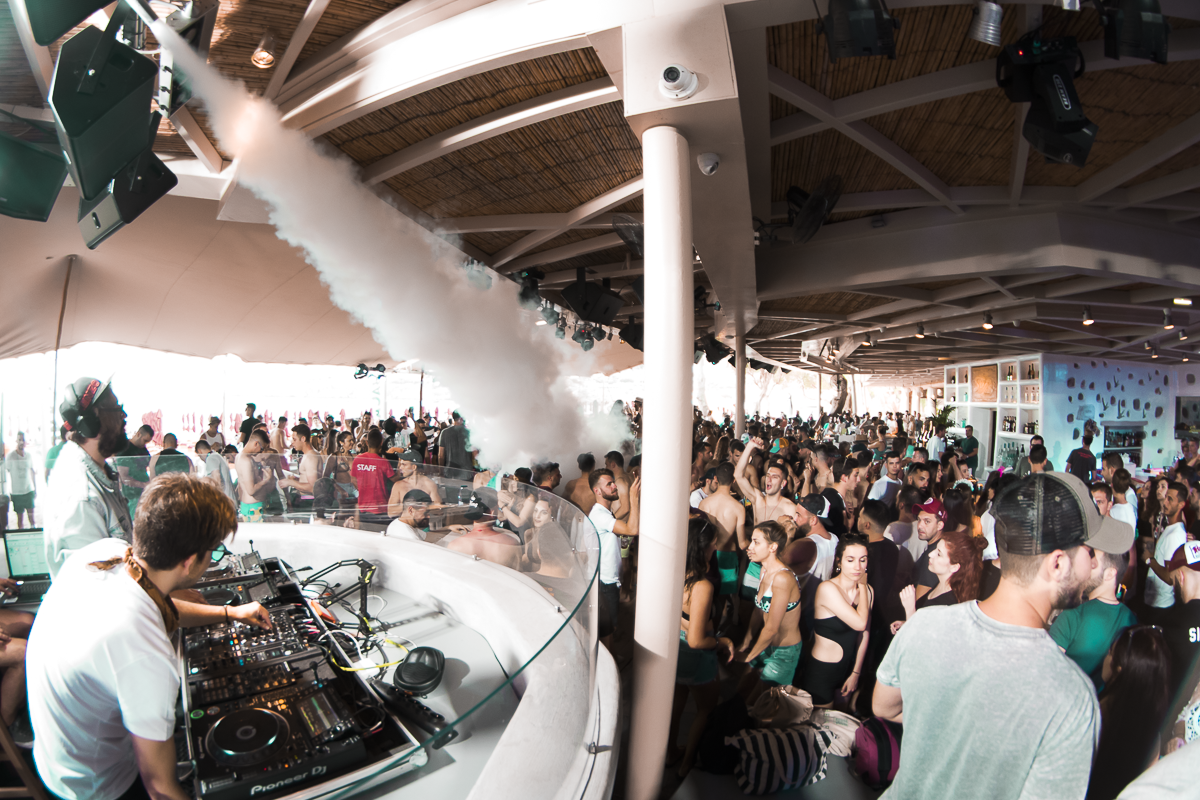 Presenting its visitors with an amazing array of services, from places to enjoy mouthwatering delights, like the à la carte Mediterranean restaurant, as well as the "Divine Sea & More" restaurant by the sea, to the water-sports area, where you will have some extra fun under the sun, and the small dock that's perfect for practicing your impressive water jumps! As if those wasn't enough, there are also Hookah-Shisha services for those who want to be stimulated by the rich aromas of the orient, a massage spot for some old-time classic relaxing time, and a beach boutique to always be in style, wearing chic colorful summer fashion items.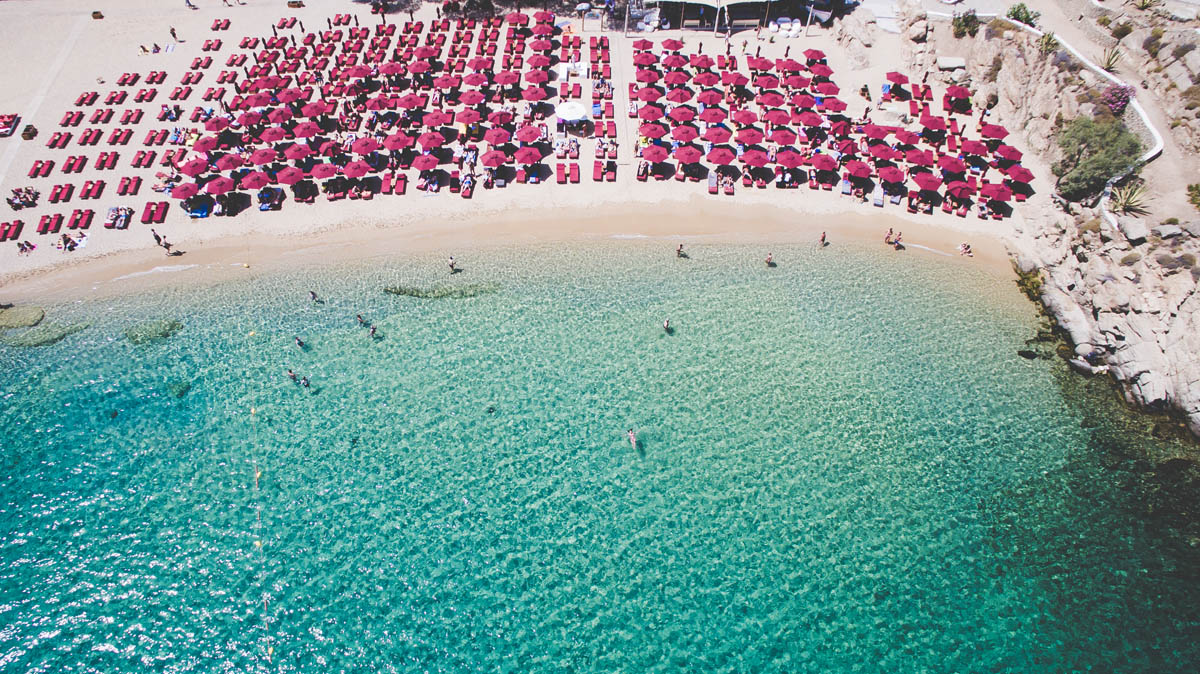 Morning hours are usually the calmest moments of the day at Super Paradise Beach, spent swimming and sunbathing, relishing some refreshing drinks and delectable snacks at the bar, but the party picks up early in the afternoon, going full throttle by late afternoon, sweeping all the Super Paradise Beach Club revelers off their feet. Let the bartender prepare your "poison" and surrender to the beats of the DJ, dancing till late at night. There is plenty of space and time to enjoy much more than the sun and the sea at Super Paradise Beach!